How is your body feeling - right now - in this moment?

Are you feeling tension in your Neck? Low back ache? Headache?
Whether you're suffering from these subtle symptoms or battling a more serious Dis-Ease..
Here's something your Doctor probably won't tell you.

Your Body Knows Exactly What To Do To Heal!

Your body has very efficient self-repair mechanisms. Mechanisms that we influence with our feelings, thoughts and beliefs. We have the ability to eliminate toxins, fight infection, slow aging, and even kill cancer cells! Here's the deal though – for many of us these mechanisms don't function properly MOST of the time. Here's why…

When your sympathetic nervous system is in 'fight or flight' stress response then the parasympathetic nervous system cannot be in the relaxation response which is needed for HEALING. It's no wonder we experience so much disease and illness! The average person moves into the flight or fight response 50 times a day.

How can that happen? The amygdala portion of our brain recognized the negative stuff…. the beliefs and feelings that run through our minds all day long. In the cave man's day it was whether he was about to be eaten! We've graduated from worrying if we're going to be a snack to worrying about so many other aspects of our lives. Too many! Is there going to be enough money to pay all of the bills? Are there going to be more layoffs at work? Can I meet this deadline? Is my child going to get over this cold? Does my husband/wife still love me? When will I meet my soulmate? And of course the amygdala hits the red alert button, we rush into fight or flight response and now….our bodies can't repair themselves!

The good news is that you don't have to be at the mercy of stress. Here are a few simple steps that can help ensure your body's self-repair mechanisms are working to bring healing and balance to your life.

STEP 1: TUNE IN

- So who knows your body? Sure, your Dr may know all about the inner workings of human anatomy – but YOU know what's best for your body-better than anyone else!

It's time to

slow down, relax and listen

to what your body is trying to tell you. One way your intuition 'speaks' to you is through your body. So Listen Up. Ask your body what it's trying to tell you with that pain, nausea, dizziness, tingling… you get the idea. Your intuition or

'sixth sense'

will always deliver truth and wisdom.

Tune in and take note

.

---

Step 3: BELIEVE – Scientific studies prove that once you believe healing is possible, it is. Don't believe it? The Medical Community has been proving it for more than 50 years, with - The Placebo Effect. In clinical trials, patients who were given a sugar pill, a saline injection and even fake surgeries had complete resolution of their symptoms – as if they had been given drugs or had undergone typical surgery!

Not to mention the ever increasing cases of 'spontaneous remission' that continue to be reported for almost every illness and dis-ease there is.

How do you change your belief systems about illness and dis-ease? A great place to start is to erase the words 'chronic' and 'incurable' from your vocabulary. Watch what you say – you're listening!! Instead of announcing to the world and everyone who'll listen that you're sick and listing your symptoms and your fear of a dire outcome – speak words of recovery, health, wellness and a positive outcome. Positive belief can radically affect your health! Belief is the cornerstone of 'Imaginal' Healing – the Healing of the future!

---

STEP 2: INVESTIGATE

- Put on your detective hat and grab your spyglass – it's time to search for

triggers.

What is happening in your life that is 'triggering' stress responses in your body? Illness is often a signal. A warning that something in our lives is not in alignment with our truth and our core values. It can also be an amazing catalyst for change and growth.

The question is, "What does your body

need to heal?"

It might be a combination of western and eastern medicine but it could also mean a change in jobs, ending an unhealthy relationship or following your passion. It might take some courage – but take a step – one small step and put a

healing plan

in action!

What

relaxation

and stress reduction techniques are you using? Or not using?? Meditation, yoga, art, laughter and massage, to name a few, are all great practices for stress relief and some can even help develop a stronger connection with your

intuition

. I have lots of great stress reduction tips

here

.

The point is to give your body's

self-healing

mechanisms a chance to do what they were made to –

HEAL!

---

You can see why it's so important to keep a healthy balance - mind, body & spirit, to facilitate optimum healing. So grab that positive attitude, listen to your intuition AND your body, find the right healer or healing team, and move beyond your current beliefs into the healthy, vibrant life you deserve!


Supporting you on your journey,
Powered by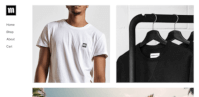 Create your own unique website with customizable templates.