Life can be a challenge. Some days so much of a challenge that we just can't face the day without protection. Protection from the judgment, the anticipated rejection, disappointment or pain. So we 'armor up' and place a mask between ourselves and the world.

Ultimately - we all wear a mask for the same reason - because without it we must deal with that screeching inner voice that tells us "

we are not good enough as we are

." That if we show the world our true - authentic 'face' -

judgment

will chew us up and spit us out leaving us a quivering heap of wounded humanity. We've been

programmed

to care so much about what the world thinks of us that we lose touch with who we really are! Not to mention the fact that if you're anything like me - you're

your own worst critic

. Is it any wonder we run to our

'emotional closet'

first thing in the morning and choose which

mask

we'll need today?!

---

Will it be the

People Pleaser

mask? You know, the one we use to make

everyone else happy

because having a

different opinion

or thought will cause conflict. Until you have

suppressed

your own thoughts for so long you're no longer sure what they are?!

Or maybe the

Functional Mask

is your favorite. This is one

we all need at times.

The one that helps you through that business meeting when your son just called to tell you he backed into a fire hydrant in your brand new SUV. The one that lets you

'function' and perform

your usual routine no matter what emotions are swirling around inside you.

​

Maybe you wear a mask of

Anger

because anger allows us to

keep people at a distance

so they can never know you are really feeling

vulnerable

, lonely or maybe even worthless? Another way to protect yourself might be the

Happy Mask

- smiling and joking even when your feelings are

hurt

or you're feeling

overwhelmed.

​

I once had an associate who used the

Avoidance Mask

so fiercely that she came off as cold, uncaring, and arrogant to everyone she encountered. If a situation or person made her feel

uncomfortable,

she just wouldn't respond. She'd say, "I need to sit with this" and she would sit and sit and eventually

never respond

at all. What she didn't realize was that in protecting herself she was

alienating

potential friends, co-workers, love interests, and even her family.

---

There are

many masks

we use for protection. We have to ensure our authentic selves remain hidden. At what cost though? In the short run masks can shield us from the stinging arrows of life. Or we might use a persona to manifest the life of our dreams (fake it till ya make it). This one's a personal favorite of mine!

In the long term though - wearing a mask is not only

exhausting

but it

desensitizes

us to our own true feelings. We also immediately lose the opportunity to be

truly connected to others and to

be

truly connected to ourselves

. This can lead to

anxiety, depression and dis-ease!

We pay such a

high price

when we let others define us!

So how do we stop this habitual ritual of reaching for the masks?

Embracing the Authentic You:

Set the Intention:

Yep - just like

everything

else in life - we begin with intention. We commit to taking action. To taking care of ourselves first and foremost (for a change!). Even though it might not be easy at first and could leave us feeling vulnerable and maybe even

judged - we can do it!

So voice your desires - speak up about

whic

h

movie you'd like to watch or

where you'd like to eat.

One step at a time. (this doesn't me we should suddenly

embrace our inner child and become a

demanding toddler - yep - I sometimes give in to that little girl who's

layin

g on

the floor

kick

ing

and screaming, "I want what I want,

now!") W

e can express ourselves with kindness as grace.

Head High:

No matter what mask you've sent back to the closet - being vulnerable can be scary. This is the time to breathe deep and stand straight. Expressing your true self - your true opinions and desires doesn't have to be difficult. Spend time getting to know what it feels like to put yourself first. Accept all the Feels!

New Coping Skills:

This is so important! As we allow ourselves - to be ourselves - we'll need new coping skills. Skills to help us deal with emotional pain, judgment and vulnerability. You can find lots of great coping skills right here by reading through my blog!

​

Acceptance:

It may take some time to stop automatically reaching for a mask. (Some masks when used short term are both a necess

ity

and a healthy coping mechanism.)

Facing our fears, especially those of being criticized or rejected isn't pleasant. We've become attached to who we are behind those masks. We like that insulated vacuum that protects us not realizing that it is also preventing us from healthy growth - an

d

from

being loved and accepted for who we really are. Our authentic self.

Here's an exercise

that can

help:


​

Grab a pen and make two rows on a blank sheet of paper. On one side quickly write down five words you

feel define who you are.

Don't

overthink this - just write it down! (i.e. strong, loving, kind, respectful)

Now,

whether

these qualities are true or not - use the other side to write down the opposite of each. (i.e. weak, unloving

,

unkin

d

,

dis

respectful

)

Now try this, using the words I am - randomly add a word

from the first row and then from the second row. Like this. I am strong and I am

unkind. I am

lov

ing

and I am weak. Would it surprise you to not only realize you are all of these things and that your mask is not really necessary for you to live with these

contradic

tory

parts of yourself? The yin and the yang. We are ALL balancing our contradictions and that's what life is all about. Embracing ALL that we are!!

​

​Take a look at those masks - and what they're hiding from the world. Be gentle with yourself. Explore who you are. Who you are with the mask firmly in place and who you are beneath that mask. You're a Divine Masterpiece. Perfectly Imperfect. Entitled. Entitled to be loved and accepted for who you really are!
​Grab those new coping skills and the hands of someone you love and trust - and step out and feel the sunshine on your face! You've got this!

​

---

Supporting You on Your Journey,

Powered by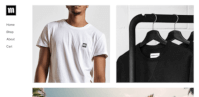 Create your own unique website with customizable templates.