Here are 3 Simple Tools to Shift Your Energy!

I have so much going on! Don't get me wrong - I'm excited and grateful to be developing new healing, manifesting and visualization techniques & opportunities (the first of which will be launched very soon so keep an eye out) but my 'to do' list has taken on a life of its own!

When I first sat down to write this note to you….there was nothing. Nada. Not a whiff of creativity to be found. My emotions were all over the place, my energy was low and panic was sneaking in the back door! My energy felt stagnant…Bleh! Ever felt this way?

There are many reasons why your energy can feel stagnant and low, each one unique to our own individual lives. There are also just as many ways to shift your energy and feel happier, more joyful and have a deeper, more fulfilling connection to the world around you!

So I went to my energy 'toolbox' and chose a few favorite ways to shift my energy and get back to a more balanced place of creativity and inspiration.

Take Off the Boxing Gloves - This is something that after many years of self development and healing work I still have to remind myself of now and then. It's okay to feel stuck. It's okay to feel stagnant. It's okay if your energy feels low or you feel low. So don't blame yourself for what you feel!! We're meant to feel a wide range of emotions, it's part of our journey.

We NEED to feel and process these emotions. When we don't – we store them on a cellular level which leads to depression, anxiety, dis-ease and much more. So remember – it's okay to be stuck, to feel bad, to be upset, to have a melt-down; just don't unpack and live there!

Environment

-

Changing your environment can be a simple and effective way to shift your energy. Being creatures of habit we often attach memories, emotions and energy to things within our immediate environment.

A certain smell, song, image, color or item may contribute to our feelings of judgment, anger, loss, fear, anxiety etc. (just as they can also trigger more positive emotions). Something as simple as rearranging/ refreshing the items on your desk, kitchen counter, in your bedroom can have instant results.

Paint a wall, put new pillows on the couch, set out new photos,change the wallpaper on your cell phone, buy some fresh cut flowers.

---





P.S.

(I took a break and went out for an ice cream cone – something I haven't done in a long time – when I came back, I redecorated my desk for Spring and sat down to write – and the words just came!)

---

Location, Location, Location

-

Yep, changing your actual physical location can break up routine and open your senses to new sights, sounds, smells AND experiences. (not to mention perkin up those neural pathways!)

Since we're energetic beings, opening up to a new experience and new environment will attract new positive energy. So take a quick walk, go out for a bite to eat or a coffee (try somewhere new), take a breather and zip on down to the lobby to people watch for 5 minutes. You get the idea…

---

Since the energy surrounding an experience, relationship or interaction can linger and become a trigger it's important to rewire these emotions and create a firm disconnect. So mix things up and change that energy!

Time for Action!

Next time you're feeling negative energy in your life, feeling stuck, bleh – try one of these tools and then leave a comment below and let me know what you did and how it's shifted your energy!

Supporting you on your journey,

Powered by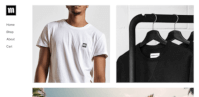 Create your own unique website with customizable templates.