So what the heck? There's a secret to manifesting?
Why didn't anyone tell me?!

You want it....

really bad

. A new car, a new house, to lose weight, go on vacation,

MONEY!

You manifest for it, you take the action steps, you visualize, you affirm and you match the frequency in a

dizzying

dance of euphoric woo woo!
​

Sometimes it works - in a lesser form, perhaps - but the

magic happens

. Other times....(crickets chirping)

---

​Time passes and yep - it's still you and the crickets! For me - this usually results in a full on tantrum. My four year old child takes over and hollers dramatically at the Universe.

Whhherrree's Myyyyy Stufffff!

Complete with tears and flailing limbs. Exhausted - I finally give up (and let a whole lotta self-judgment settle right into my cells!)

Sound Familiar?

So you move on, get on with your life, stop all that

mumbo jumbo

stuff and lo and behold - it suddenly shows up one day or something even better comes along and happiness ensues!

Wait...what?

Was my frequency suddenly aligned? Had I somehow arrived at the exact place I needed to be to receive it?

Does the explanation really even matter?

AHA MOMENT HERE:

Nope

When we relax, have fun, be happy and

STOP trying so hard -

THEN things start to happen!

I know - I know, somebody told you or you read it somewhere - you have to think about it all the time. You have to

BE

in the

vibration

of it all the time. Here's the deal. Do you think about breathing all day long? Do you think about the sun coming up - about gravity holding you to the earth - about that new shirt you ordered online? No.

No worries, right?

You don't have to jump through manifesting hoops. You don't have to

TRY

so

HARD

because when you do - you're standing right in the way of receiving. (this is so me!) I'm not saying you shouldn't 'be in the energy' of what you want. Absolutely - you should. Just don't revolve your entire life around an expected outcome.

Manifest, KNOW, move on.

I know this isn't always easy - staying out of your own way and detaching yourself from the outcome. Especially when you're in a difficult life situation. Fact is though - that

living in the NOW

and being

happy

is what life really is all about. It's a Win Win situation. You take pressure off yourself. You put your order in and stop checking to see if it shipped or what day it will arrive. You move on -

You Know.
​

You are powerful

- you have the Divine in every cell of your DNA! Sometimes the most powerful thing you can do is

sit back, relax and enjoy

the crickets!

You've Got This!

Supporting You On Your Journey,

Powered by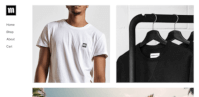 Create your own unique website with customizable templates.