I have some great tips to share with you today, but first...
I'd like to ask you a question.
How are you?



That may seem like a silly question…but I really want to know. If you took a moment and scanned your body and mind what would you discover?

Is there tension, stress, pain, anxiety or worry? Or is your energy consistently low? Perhaps you're feeling like you can never get enough rest…or maybe you feel less and less like your "best" self?

It's no surprise… In our modern world, both information and people move at a dizzying pace, and it can be hard to keep up. Hard to cope.

The latest research once again affirms that when you make your happiness a priority- your physical and emotional health improves significantly.

So I'm excited to share something with you today that can help. Below are a few simple steps you can take now to increase your energy, shift your perspective and raise your spirits. What's more you can practice these steps anywhere, at any time. Woohoo!



TIP #1: Ear Candy One of the fastest ways to increase your energy and lift your spirits is by listening to music.

So put on a couple of your favorite songs; Be in the NOW; Move your body; Sing along! (It takes so little of your time and the benefits are HUGE!)

To start your day off right – use a musical alarm clock. There are some free programs that can wake you with music stored on your computer. There are Smartphone apps as well.

---

TIP #2: Laugh Laughter is powerful!!! It's been proven to increase health and vitality and let's face it – it just feels good - thanks to the release of endorphins – nature's "happy hormones"!

You can find tons of funny videos on youtube or if time is not an issue – watch your favorite comedians on dvd. I love videos of babies laughing (you can't help but laugh with them).

---

TIP #3: Power to the People Spend a little time with someone who has an abundance of positive energy. Have a quick (or long) chat with someone that has your back, someone that never fails to make you smile!

If no one is available – Feed your mind and spirit by watching a couple of inspirational videos (do a Google search). You'll also experience an all-natural mental "java jolt"! (similar to caffeine)

---

SEE - Fast and pretty darn easy! In closing, here's something I'm gonna harp on so be prepared to see it often (fair warning) Please, above all, be gentle with yourself. Don't beat yourself up because of what you feel or don't feel… or about what is happening in your life. Embrace it all and know these experiences could very well be the key to releasing blocks and moving into a more balanced state!

Supporting you on your journey,

Powered by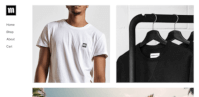 Create your own unique website with customizable templates.