The Holidays. Family. Shopping. Finances. Social Demands.
Loneliness. Travel. STRESS!

Yep, it's the time of year when

stress levels

can shoot through the roof! Stress that comes from situations we consider

difficult

or 'negative' AND also from FUN and exciting situations as well.

It's Exhausting!

No matter how organized we might be we all tend to put

too much

on our plates (figuratively and literally...lol) during the holiday season.

I know you're saying, "Okay Gia - increased stress -

blah, blah, blah

- I don't have time for all this nonsense. Get to it!"

We've talked many times about the seriousness of prolonged stress and the damage it can create - so I'm gonna skip right to the

Good Stuff!

---

Ways to Stay Happy, Healthy, and Energized

during the Holidays:

Stay Hydrated - We get so busy with obligations and errands that we forget our bodies need a little extra help this time of year. Staying well hydrated (water) helps our bodies function more efficiently - especially if we're indulging in celebratory cocktails and spiked eggnog!

Do Less, Enjoy More

- When we cram our schedules to overflowing, we not only increase our stress but we leave no room to catch our breath. Instead of really being present and enjoying special times/people - our minds are swirling with the next thing on the agenda. It's okay to say

NO

. Be selective and plan some activities and get-togethers for the new year. You'll be glad you did! ​

​​

Be Perfect

-

Just wanted to get your attention!

There is no perfect holiday! Things can and will go awry. When we have rigid expectations of events/people we are asking for disappointment.

Go with the flow. Be kind to yourself.

Feel what you feel. Remember - it's not about whether the silverware is spotless or the presents wrapped to perfection. It's about the love. So cut yourself some slack!

Grab Your Honey

- well yes, your sweetie, but also that sticky antioxidant in your kitchen cabinet that gives you an

instant energy boost

and improves your immunity. (The darker the honey the more powerful)

Whiff the Citrus

- Certain citrus fragrances have been proven to boost feelings of well-being and even alleviate stress. Grab a handkerchief or a small bit of fabric and dab it with a few drops of essential oil (lemon or orange) and tuck it in your pocket or purse for an all day pick me up. (no essential oils? Try a few drops of lemon or orange juice or use a small piece of the rind.)

Rest

- Make sure you're getting enough sleep! You're body needs this time to regenerate and heal. Think NAPS!

Move

- No matter how full your schedule is - there is always time for a short walk. Exercise

reduces mental stress

and fresh air can give you a fresh perspective. Another benefit of being outdoors is getting a little sunshine. Sunshine stimulates the production of serotonin - so get your happy on!

Turn up the Tunes

- Whether it's holiday music, country music or Bach - listening to music can improve sleep quality, improve blood flow, reduce stress, elevate mood, reduce anxiety, improve cognitive performance and help us relax!

Ask for Help

- Partners, children, parents, friends, neighbors and co-workers are all great resources for help. There are a surprising number of people who experience loneliness during the holidays. Asking your widowed neighbor to help wrap gifts or bake cookies may be the perfect way for everyone to

feel better!

Squeeze

- In traditional Chinese medicine the fleshy place between your index finger and thumb is called the hoku spot. Pressing firmly here for 30 seconds can ease tension in your upper body and reduce stress. So when you're feeling overwhelmed, take a deep breathe and give your hand a squeeze!

Turn 'Em Off

- The cell phone buzzing - the email alerts - the house phone ringing all contribute to a constant barrage of adrenaline bursts. Nope - not healthy. Think about shutting them down during holiday gatherings or even during holiday preparations. Set a specific 'tech free' time and

stick to it!

Savor Some Spice

- Consider introducing some hotter foods into your holiday menu. They trigger the release of endorphins, natural chemicals that create feelings of euphoria and well-being.

Laugh Like Crazy

- Laughter really is the best medicine. It has been clinically proven to reduce stress hormones which improves the function of our

immune

cells! Play a game with your kids, watch funny videos on youtube, park on the couch and turn on the comedy.

Choose These

- Incorporate plenty of these natural

'comfort'

foods! The vitamins and nutrients contained in these healthier choices not only reduce stress, improve mood, and balance energy - they also boost the immune system and promote healthy cell development! Asparagus, avocado,blueberries, cashews, chamomile tea, chocolate (dark and in moderation), garlic, green leafy vegetables and fermented foods.

Give

- There are so many benefits to giving back. When we focus on others we protect against depression, experience a natural 'high', increase feelings of well being and

happiness

and

experience better health

. It just feels good!

Simplify where you can. Give yourself a break. Have fun. You CAN experience more peace and joy during the holidays. That's my hearfelt wish for you - more love - less stress!

Supporting you on your journey,
Powered by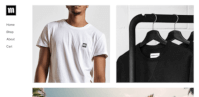 Create your own unique website with customizable templates.