Ever feel like you're on a mad tilting carousel and you're holding on for dear life! Yep! Me too!

We all take on too much. We want to complete that 'To Do' list, answer every email, help friends and family, learn a new skill, read that book, be that amazing parent or perfect partner. You get the idea.

Here's the thing… we're only one person – we can't possibly do it all and ALL AT ONCE!




There just simply is not enough time to fit it all in and to give it our meaningful attention. What's more when we take on so much – we deplete our energy – which leaves us vulnerable to serious stress and illness.

---

So I say, give up on trying to do it all. It's time to simplify. Say NO! Don't try to be perfect. Don't try to have the most perfect life you can create.

Instead, make your days count. Pump your energy up!

Need some help? (I certainly do!)

Here are some ideas:

Filter Your Days

. Don't just let any old thing take up your time and energy. Include the best things in your day. Be choosy. If you're going to say yes to someone or something, be sure it's worth your 'lifetime'. Choose what's important and don't get caught up in filling your day with busywork.

Focus

. Savor your life. Give ALL of your attention to each moment (Yep! Put the phone down) Just as when you eat a delicious meal – it's wasted if you gulp it down and amazing if you relax and savor it. So stop gulping life – it's not good for your digestion, lol (or your energy).

Say No more often than Yes

. Take a step back and really think about what you want in your day. You need to filter out the things that are adding to the overwhelm. Since you can't possibly handle everything – don't. Say NO more often. (nicely)Turn of the social media for a while. Turn off the tv and actually get to that book that's been sitting on your nightstand for a month. Go outside and just breathe. Don't make it your job to respond to everything and everyone.

Be satisfied

. We always want to do more, be more, experience more. Nothing wrong with wanting more as long as we remember that NOW is all we ever have. We want to be satisfied with what we are doing and experiencing. We want to be happy with our choices. Be grateful for the amazing life you are creating!

It's OK not to be perfect!

I can't stress this one enough. No matter what your intentions you cannot ever create the 'perfect day' or the 'prefect life'. We are all Divine Masterpieces. Perfectly Imperfect Masterpieces! Accepting this makes life so much easier. Be OK with the messiness that shows up. Life doesn't have to fit an ideal. It's life!

Give up the need to control

. Whoa…what?! Gia, you just told us to simplify, focus and say no more often and now you're telling us to stop trying to control life?! Yes! There will always be unplanned things that happen. Every day. If we try and control everything with an iron fist then we're setting ourselves up to be disappointed. If instead we realize we don't have total control, we can experience our days with grace and learn to appreciate whatever may come.

---

All of these ideas can be practiced at different times. They are meant to help us focus on where we are. To remind us to be mindful of what we're holding on to. What we're using to distract ourselves. Our ideas of perfection. To help us let go.

It takes practice…believe me I know. Unchecked, I am a total control freak! It is so worth the effort though. So…. That thing that sings to your soul…that brings you joy – do more of THAT!

​



Supporting You on Your Journey,
Powered by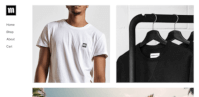 Create your own unique website with customizable templates.