"Happiness is not a matter of intensity but of balance, order, rhythm and harmony." ~Thomas Merton

Life today is so fast paced (and sometimes complicated) that it's no surprise that so many people are struggling to achieve

a healthy balance.

Just what does it mean to be balanced and how do you get there?

For me, being balanced is handling all of the elements of my life without

being drastically pulled in any one direction. When I am balanced I feel calm and clear-headed

.

I am grounded and in alignment with the flow of my life.

Sometimes I spend too much time focusing on the external elements of my life

;

like work,

family and friends

. Other times I am being very self reflective and concentrate so much on the internal elements

that I miss out on the very experience of life!

The first step to a healthy balance is checking in

with yourself. Do you

recogniz

e any areas that are being taken to an extreme? Here are some examples of both sides of the spectrum. W

hen balanced, they compliment each other. When one is taken to the extreme it

can become

detrimental to our health and wellbeing.

Health, Heart & Mind (Internal Elements)

Taking care of yourself through exercise and healthy eating as opposed to tr

eating yourself to someth

ing decadent and skipping the gym

.

Receiving Love and Affection

vs. giving Love and Affection.

Allowing your Mind to rest as opposed to challenging your intellect.

Family, Socializing, Work (External Elements)

Creating boundaries with your family as opposed to fulfilling your

responsibilities

.

Taking plenty of time for yourself as opposed to socializing with others.

Pushing yoursel

f to work hard and achieve your goals as opposed to enjoying the ride.

---

Here are some tips that may

help you get your life aligned and balanced:

Check In...Be Honest. Examine your focus? Are there areas you

are

neglecting? Are you concentrating more on the internal or the external? Is one side drastically tipping the scales?

Set a Goal...Find Your Muse. Now that you've determined where you need more balance you can make a list of actions (daily, weekly or monthly) to help you achieve your goals. (Make it fun! I use colored pens to jot reminders in m

y planner.)

Get Ready...Be Kind. Now is the time to look at all that inner "gunk" that might interfere with your plans. You know - t

he fear, doubt, anxiety that rears it's ugly head and fills your mind with negative self-talk? (Jumping up and down and raising my hand! I know that voice!)

Get Set...Talk Back. What things can you say/do to

e

mpower

yourself and tell that inner voice with all it's sabotaging doubt to TAKE A HIKE! Connect with someone you trust to help you demolish those 'inner demons'. Someone who'll celebrate with you at every accomplishment both big and small!



Go!...Create. Although it can take a little time and effort to ditch those old habits and patterns it's so worth it to live a more healthy, peaceful, balanced life. You Deserve It!

Do you have some great tools for creating a healthy balance in life - I'd love it if you'd share them with us in the comment section below!

Supporting You on Your Journey,
Powered by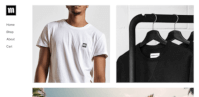 Create your own unique website with customizable templates.