I suffered from anxiety and panic attacks for many years before I created a personal health plan that reduced stress, embraced a healthier lifestyle and emphasized a firm dedication to self-care (well most days..lol). I share this with you straight off, so you will know that not only have I been there, in the throes of overwhelming panic (Somebody Help me!) but I also have an arsenal of tools to help.

​Anxiety

– you know - that sudden constriction in your chest as your body moves into fight or flight response. Once the difference between returning to your cave or being eaten by a saber tooth tiger – today, this response can still be a healthy tool to alert us to a dangerous situation or motivate us to excel ( such as studying harder for an exam). When anxiety turns into an episode of intense panic or fear though– it is no longer a healthy tool but a signal from our bodies that

something needs to change

. Anxiety (and stress) is by far the number one symptom my clients all have in common.

​Anxiety attacks, sometimes referred to as panic attacks, usually

occur suddenly

and without warning. Sometimes we can determine the trigger (being stuck in an elevator) but more often than not – they happen with no obvious cause. Symptoms can include chest pain and

heart palpitations

, panic, trouble breathing, hyperventilating, trembling, sweating, chills, feeling like you're going to lose consciousness, nausea, feelings of detachment or loss of control.

Yep, it's scary even reading them! So let's get to the tips.

---

1) Stay

– When you realize that anxiety has seized control of you –

don't run away from it.

Panic attacks typically peak within 10 minutes and they will subside more quickly when you can signal your brain that there is no danger. If you flee the scene your panic response will associate that location with the panic which creates a whole new issue. When you stay in the situation, your panic response receives the message that this is a

false alarm

and it will return your body functions to normal. Whew! But how do you get through the fear… great question! Read on….

​2) Breathe

– When we move into anxiety our breathing becomes fast and shallow. When we

deepen

and

lengthen

our breaths we reinforce the message that this is not an emergency and our bodies can return to normal. Slow your breathing by first holding your breath and then

slowly breathing in and out

…breathing from your diagram (lower tummy). If you'd like more on this – please feel free to email me and I'd be happy to send you more information.

​3) Keep Thinking

– During times of panic – the thinking part of our brains becomes less active – most of our resources are dedicated to becoming more physical. Doing something methodical sends the message to your brain that

"this is not a real emergency"

so it can stand down and stop posturing!

Count backwards from 100 in increments of 2.
Play the 'name game' using your senses:

a) Name 5 things you can see in the room with you.

b) Name 4 things you can hear (people talking, television)

c) Name 3 things you can smell right now (something cooking, fresh air)

d) Name 2 things you can feel right now (feet on the floor, cushion at your back)

e) Name 1 thing you love

4) Tapping -

this technique can be a

very effective

tool during anxiety attacks (this is one of my personal favorites) and has proved very beneficial to many of my clients who not only suffer from anxiety attacks but

chronic pain

,

fibromyalgia, fear and many other symptoms

. Here is a great Tapping through Anxiety video by Brad Yates that can help get you started:

https://www.youtube.com/watch?v=K6kq9N9Yp6E

(If you're saying to yourself, "Gia – what the heck is tapping – shoot me an email and I'd be happy to explain – just know –

it's good stuff!

)

5) Using peripheral vision

- Let your field of vision broaden until you can see from the outside corners of your eyes. Relax your jaw muscles and breathe deeply. This exercise

activates the parasympathetic nervous system

, which tells your body to cut out the drama and

calm down

.

---

Although you may be experiencing anxiety and stress from a demanding schedule, pressure at work, relationship issues, lack of sleep, health problems or even too much caffeine – the bottom line is that your body is telling you it needs balance and that you need to make some changes.

Here are a few things to remember:

1) Make sure you're getting enough sleep. (you know why this is so important – it's when our bodies do the most healing and balancing!)

2) Eat foods that help balance your mood and energy: nuts, soy, milk and yogurt, dark green leafy and orange vegetables, broth soups, legumes, citrus, wheat germ, tart cherries, and berries. Avoid too much processed flour, sweets and caffeine.



---

​3) Schedule relaxation time and STICK TO IT! – Make time to relax and unwind. Meditation doesn't have to mean an hour in the lotus position, chanting "Om". As little as fifteen minutes of meditation a day can have a huge impact. Try a short Chi Gong session. Take a walk and enjoy nature. ​

4) Learn to say NO! - Be discerning and eliminate some of those activities that you have crammed into your schedule and that are welcoming OVERWHELM to step right up and take you for a ride!
​
5) Get emotional support – I know it can sometimes be hard to talk about your anxiety attacks and that it can also be hard for some people to understand the panic and fear. Find someone you can trust to support you. I got through many panic attacks by picking up the phone and having a dear friend talk me through it!

---

​6) Remember that this is a signal from your body – the panic is not going to last and you are okay. With some modifications to your lifestyle you can wave goodbye to these attacks for good! Tell yourself, "Anxiety – bring it on cuz I've got this!"

There are many more tools to help with anxiety, stress and panic attacks but these are some of the ones I have found the most helpful. I hope that you do too!

**These techniques are recommended for anxiety – if you are not sure your symptoms are those of an anxiety or panic attack please see a health care professional to determine the cause.

---

Supporting You on Your Journey,
Powered by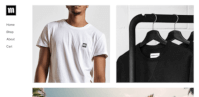 Create your own unique website with customizable templates.