It's only a week into the new year so I'm sure that you're all sticking to your resolutions, right? Easy Peasy. We've got this. Or do we?

With almost 50% of Americans making New Year's resolutions, close to

90% of those resolutions fail

. Why? Get out your pocket protectors, it's time for some science!

For a resolution to be successful it takes willpower.

Willpower

is located in the area of our

brain

(prefrontal cortex) that handles abstract tasks, short-term memory and staying focused among other things. Resolutions (especially when we make so many)

overwhelm

the prefrontal cortex, which like a muscle, needs to be exercised and trained to handle this cognitive load. Kinda like participating in a triathlon before learning how to swim.

To make things more clear; It's almost

impossible

for your brain to focus on abstract goals that are not already connected to a specific behavior. The

key is to make our goal intuitive, second nature, habitual.

So

how

do we make our resolutions stick? Read on…it's easier than you think.

---

Reflection

– Yes, this is the time we look back at the past year and… beat ourselves up for what we didn't do. Wince at our perceived failures. Say hello to

regret, remorse and self-judgment

. Sound like you? This can be a familiar refrain for many of us, but with good reason.

Did you know we are

programmed

to remember and concentrate on the

negative MORE

than the positive? We think about negative emotions longer, more vividly and in more detail than positive ones.

Roy F. Baumeister, a professor of social psychology at Florida State University explains,

"As with many other quirks of the human psyche, there may be an

evolutionary basis

for this. Those who are "more attuned to bad things would have been more likely to survive threats and, consequently, would have increased the probability of passing along their genes," - "Survival requires urgent attention to

possible bad outcomes

but less urgent with regard to good ones."

Okay Gia, so now that we know

why

- what can we do to clear the air and

start with a clean slate?

Sometimes you get the best light from a fire:

This may seem a bit metaphysical and woo-woo but keep in mind that this

concept

has existed since ancient times.

Writing down all of the issues, events and emotions that no longer serve you and throwing the paper into a flame has been seen as a

cleansing

force that allows us to release the old events of our lives and clear the path for new beginnings. Of course exercising safety and caution is a given.

---

The Gratitude Jar:

Since we're programmed to concentrate on the negative more than the positive, this is the perfect way to

counteract

that survival mentality.

Find a jar, a box, an old butter container with a slit in the top,

whatever speaks to you

(decorate it if the mood strikes) and set it somewhere convenient along with paper and pens (you can add artistic flare here as well with colored pens/torn paper etc.).

When something

good, great, momentous, funny or amazing

happens – write it down and stuff it in your gratitude container. The physical act of writing things down brings more focus to it. It may be hard to be grateful in difficult or painful times, but even the

smallest thing matters

. Next Year on New Year's day take out the papers and read them. Believe me, it will far outshine the negative ruminations and set the tone for a

new, exciting year!

---

Setting

Intentions:

We've talked about willpower and making abstract goals successful by connecting them to behaviors. To make any goal a

habit

we need to

start with only one

. Yes, that's right, one goal at a time! (Your prefrontal lobe will thank you). Once we've set the goal we need to take

small, easily attainable steps

toward success. As we complete each step we can adjust the increment of the next step accordingly. (Keep a journal of your "wins", it will serve as a constant reminder of your success.)

Leo Widrich has an excellent example of this in his article:

The Science of New Year's Resolutions: Why 88% fail and how to make them work.

"Here is a list of examples of how this translates to some of the 4 most common New Year's resolutions:

Resolution:

Quit smoking

vs. Habit:

Only stop smoking that 1 cigarette you have every morning after breakfast

Resolution:

Eat healthy food

vs. Habit:

Start substituting that 1 daily morning pastry for a banana

Resolution:

Lose Weight

vs. Habit:

Every evening after work, go for a 2-3 minute run or walk around the block.

Resolution:

Manage stress

vs. Habit:

Meditate for 2-3 minutes every morning after you wake up.

By immediately

breaking down

each resolution and seeing what the smallest habit could be, your chances of succeeding will be

50% higher

."

Hack Your Brain and Bring on the Rewards:

Shake things up and make some new

neural pathways

. Our brains strive to be as efficient as possible and that means our neural pathways are quite happy playing with the

same old habits

. The good news is that our 'fear of change' can be bribed into silence by our

'pleasure at rewards'

! When we reward ourselves we feel good and a University of Chicago study shows positive feedback increases the likelihood of

successful

new habits.

Ben Thomas tells us in his Huffington Post article - How to Stick to Your Resolutions by Hacking Your Brain:

" …psychologists suggest giving yourself little rewards, like a dinner out or a drive in the

countryside, every time you meet a

milestone

or

step outside your comfort zone

. The more you reshape your expectations of yourself and

reward yourself

when you defy those old limits, the more you'll find yourself sticking to your goals."

---

Now that you're armed with more information it's the perfect time to re-think your resolutions. Choose

ONE

thing you'd really like to change or incorporate into your life, break it down into

manageable steps

and remember to

reward yourself

along the way.

Yep - We've got this!

Supporting You On Your Journey,
Powered by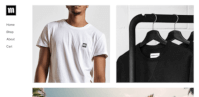 Create your own unique website with customizable templates.