So just what is our soul and why is it so important to feel connected with it?

By definition the soul is:

the immaterial essence, animating principle, or actuating cause of an individual life.

It's

the spiritual principle embodied in human beings

or the universe.

It's the 'pilot light'; the spark that is our essence. It's our Higher Self. It's our Source Energy.

Today's world is moving so fast! Our days start to blend to

gether in one long 'To Do' list. Things ca

n be so frenetic that we spend very little time getting in touch with who we are. We s

eem to

s

pend less and less time on the things we are passionate about and that giv

e us purpose

, i

f we even know what they are?

Connecting to our soul

empowers us!

It fills

us with divine unconditional love and a sense of purpose. Embracing this essence

helps us live a more joyful, conscious, mindful and meaningful life.

I love that a

ligning with this amazing energy also activates healing and

that this support is

ALWAYS available to us. Does it get any better than that?!

Connecting with our

soul

isn't

dif

ficult

,

and the rewards are immeasurable.

---

That's why I am SO excited to share this br

and new book that will help you discover fun, new ways to Conne

ct with your soul. 365 Ways to Connect with Your Soul contains

one tip for each day of the year from over 200 authors, including Arielle Ford, Peggy McColl, Christy Whitman…and me! :)


​ I enrich my soul connection in so many ways that when I was given the opportunity to contribute to this book (I was jumping up and down and screaming, "Yes"!) it took me quite some time to decide what I'd like to share. In the end I chose some of my most unique experiences. I'd like to share one with you now. ​​

The Zen Lane




(excerpted from 365 Ways to Connect with Your Soul)





"Meditation isn't always about being in a totally quiet, controlled environment or sitting in the lotus position. Sometimes it's about listening to your inner voice, expressing your love and gratitude, and connecting to the divine within you. One of the places I can slip into alpha and really connect to my soul is…in the car! Yep, you read that right: in the car.





A number of years ago, I faced a very long daily commute in heavy traffic. Rush-hour-encompassed horn blowing, hand flailing, and hollered complaints at my fellow drivers. Prying my fingers off the steering wheel had become a daily habit!





Once I realized how much time (and energy) was being frittered away while on the road, however, I made a conscious decision to move into the "Zen Lane." I began using my commuting time to center myself and do my "I AM" affirmations. I talked to the Divine and shared my thankfulness. I smiled. If someone cut in front of me, I wished them a safe journey. Delays? No problem – more time to get my thankfulness on!





It's been years since I made these changes, and they still have an amazing impact not only on my own life but also on the lives of my passengers. Last week, my daughter and I pulled up to a drive-thru line behind an open Jeep with several very young children in the front and back seats. In the past, my first reaction would have been to start a rant about bad parenting and children being protected and safe. Instead, I got very quiet, and after a moment my daughter turned to me and said, "I'm sending positive energy to that Jeep to protect them on their journey"…exactly what I had been doing!


​ These days, instead of grumbling about traffic or a rush-hour commute, I always cherish my time in the Zen Lane. How amazing is it that something that I once dreaded has become one of the best parts of my day!"

Betcha

this wasn't one of the first things that popped into your head when I mentioned connecting with your soul! This is just one of the many heartfelt contributions in this book. I can't wait for you to read them all!
​ Whether you're already BFF's with your soul and are looking for fun ways to deepen the connection, or you're

feeling adrift

and are looking for ways to re-connect

, this book makes it super easy to align with your soul and the universe.

To learn more about the b

ook or order your copy today - click on the image below (check out the Free Gifts being offered for a limited time!)

​

This special book is filled with

such positive, loving energy, and

I

know that it's going to be so healing for so many. The contributing authors all came together to share how we connect with our own souls with the hopes that it will help you connect with yours as well.

We're celebrating

the launch of 365 Ways to Connect to Your Soul with a Blog Tour!

Each day starting on November 17th and going through the end of the year, our book will be featured on at least one site where you'll be able to read interviews from the authors, see excerpts from the book, listen to podcasts, win prizes, and more!

I'd love for you to check out these amazing contributors who are blogging tomorrow (November 20th)!
​

Mary Jane Allen –

http://manifestyourlifedream.com

Keyra

Conlinn

–

http://www.keyraconlinn.com

Mimi Quick –

http://www.mimiquick.com

Annalene

Hart –

http://www.mydivineenchantedlife.wordpress.com

Mariet

Hammann

–

http://www.llifc.com

Supporting You on Your Journey,
Powered by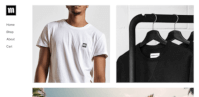 Create your own unique website with customizable templates.