We live in a society that tends to dismiss mental health and self-care, but with a large percentage of the population now suffering from moderate to high stress levels...
Taking GOOD care of yourself should be your first priority!

I know we've talked a lot recently about

balance

in your life. We've also covered the long term damage that stress can cause. Making yourself a

priority

is more important than ever!

The tips I'm providing today may sound very familiar - because they ARE!

Mental

, emotional, physical, and spiritual health are related. Which means that

taking action

to improve any one area – improves them all!

Win. Win.
​

​In the interest of keeping this short – I'm not going to explain why each of these tips is

important

or why they are

effective.

I'm just going to list them and if you'd like more detailed information please feel free to shoot me an email.

​

I'm also providing a spiffy little infograph image at the bottom of this post so you can

print these tips

and put them somewhere you will see them every day. Remind yourself that you deserve the

best life ever!

Value Yourself

– Treat yourself with kindness, love & respect!

Deal with Stress

– Find the best ways for YOU to deal with stress (you can find more information and tips here

Take time for YOU

– yep, just for you.

Be Healthy

– take good care of your body.

Ground

– Be in nature, even for small amounts of time. (email me for more free grounding tips)

Avoid Excess

– moderation is part of living a balanced life so avoid over indulging. Accept for joy, happiness and love!

Meditate

​- Even 10 minutes of stillness can make a difference in your day!

Surround

yourself with 'high energy' people who support and encourage you.

​

Express

your gratitude – every day! (read about how gratitude improves health

here

)

​

Challenge Yourself

– change up your routine and lay some new neural pathways!

​

Just say 'No'

if you need to. No regret. No remorse. Just. No.

​

Laugh

– Often and with abandon.

​

Move your body

– dance, walk, skate, go to the gym. Just. Move.

​

Ditch the electronics

– even for just an hour or two. Be present. Be mindful.

​

Journal

– expressing your thoughts on paper is very therapeutic.

​

Rest

– get plenty of sleep and schedule some down time into your routine.

​

Have fun

- Whatever makes your soul feel good, do more of that!

​

Clear the clutter

– both physically and emotionally. Stop carrying all that junk around!

​

Connect

with someone new – start a conversation, give a compliment, smile.

​​

Listen to music

. Take some time to just daydream.

Cut yourself some slack!

Don't

– I repeat –

DON'T

compare yourself to someone else!!

​

Mistakes

are learning experiences. They don't define you. Let it go.

​

Share

– your pain, your frustration, your joy, your love & your life.

​
Love Letters

– write a love letter to yourself. List all the reasons you are so Awesome!

Prioritize

– Put yourself at the top of this list.

​

Set Boundaries

– Don't let anyone dull your sparkle!

​

​

Pay it forward

– give. In whatever way you can.

​

Learn

– knowledge is powerful, no matter what the subject is.

​

Ask for help

– whether it's folding the laundry, taking the kids to soccer practice or seeing a therapist; ask for help when you need it. You're important. You matter. Ask.

(right click on the image above and choose 'save image as')

Supporting you on your journey,
Powered by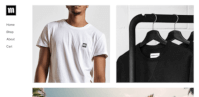 Create your own unique website with customizable templates.